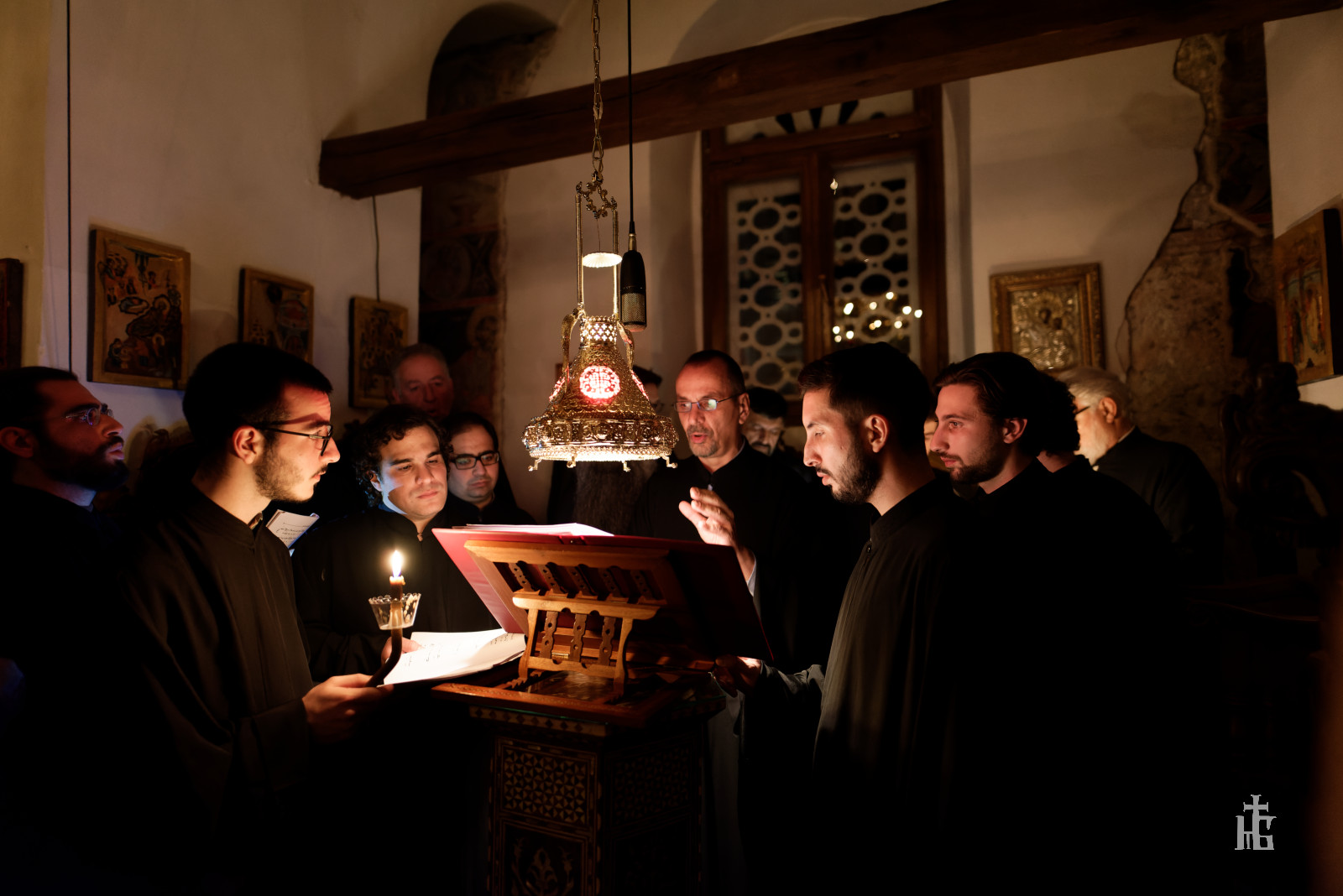 With an invitation and blessing from our beloved Elder, Bishop Partenij of Antaniski, members of one of the most renowned and best choirs for Eastern Orthodox church singing, "Tropos" from Athens, led by the respected and skilled choir director and teacher, Konstantin Angelidis, arrived at our Holy Monastery for a several-day visit in the afternoon. The choir will stay in our monastery for several days and participate in the services with their beautiful singing. The reason for their visit is the memory of our patron saint, Bishop Lampsakiski the Miracle-Worker, and the name day of our Elder.
The choir members were warmly welcomed and received by the abbot, Bishop Partenij, who sincerely thanked them for the effort and sacrifice they made to come to visit us. He then welcomed them and wished them a pleasant stay at the monastery, briefly introducing them to the monastery's history. The members, in turn, thanked the Elder for his hospitality and expressed their joy at the restoration of canonical and Eucharistic unity in our Church.
"Tropos" was founded in 2005 by Protopsaltis and teacher of Eastern Church singing, Mr. Angelidis, along with his collaborators. In its 16-year existence, it has participated in services and performances in more than 20 countries, and its role in training Holy Mountain monks in Byzantine singing is well known. The choir has released a series of around thirty CDs, containing a rich selection of the precious Eastern Psaltic heritage, which spans from the 13th century until today.