He Who enclosed the deeps is now seen dead; and the immortal One is laid in a tomb enclosed in a shroud with myrrh. Women, too, come to anoint Him, weeping bitterly and lamenting: "This Sabbath is blessed above all others, for Christ, having fallen asleep, will rise on the third day".

(Kontakion of Holy Saturday)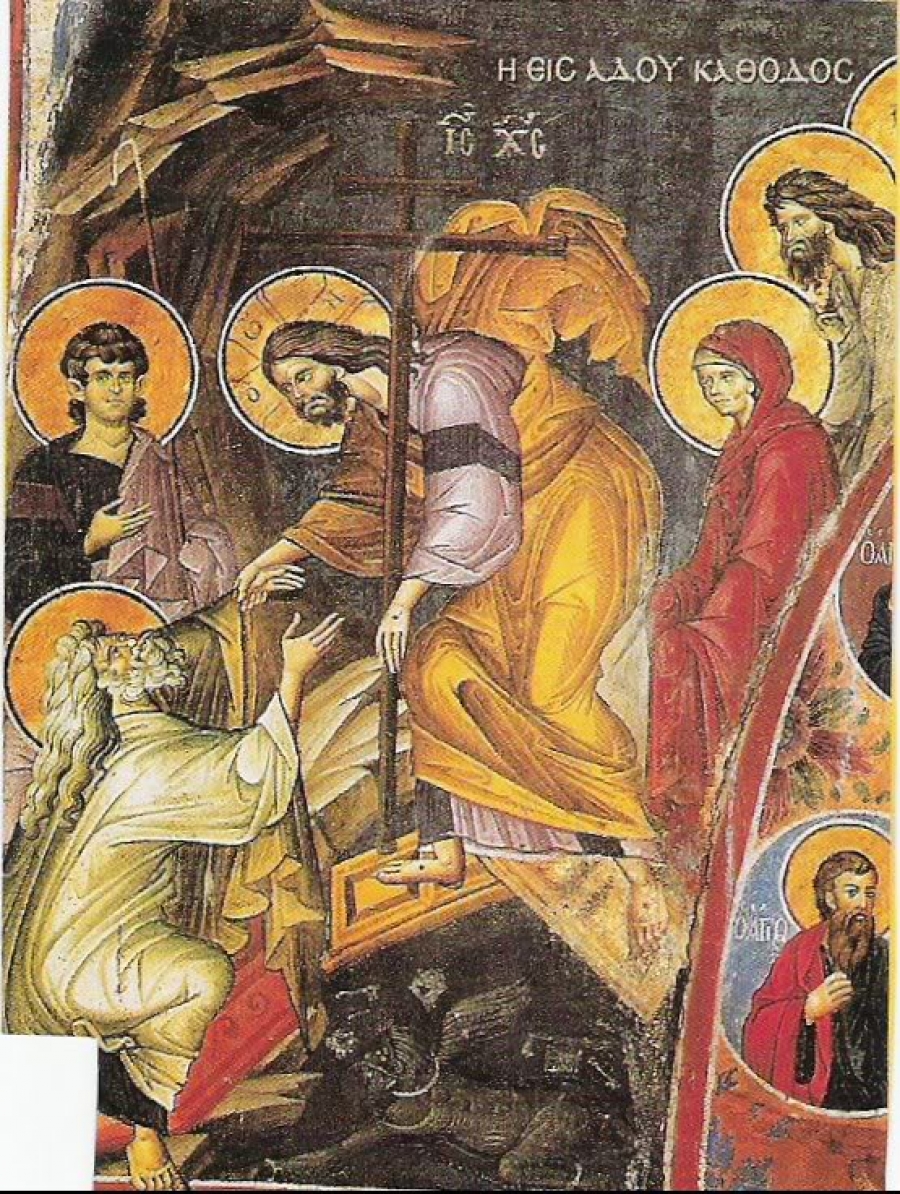 Today when He physically perished on the Cross, and His body is buried by Nikodemus and Joseph in a cold and dark grave, let all the creation stand still in silence and awe. The King of glory descends with His soul to the lowest parts of hades, to take away from there the first created Adam and to make a way for every soul. O what profoundness of Divine richness, wisdom, and knowledge! Truly there is no greater love than this: to lay down your soul for the others!